When making a big business decision, such as getting BRC certificated, clients often need to consider what it will cost to achieve, what the benefits are, and therefore return on investment, and how long the process will take. Each of these answers will depend on the company's personal situation and operation system. This blog will offer a guide to highlight potential areas that need consideration when exploring BRC.
How long does it take to achieve BRC certification? 
Due to the complexity and requirements involved in achieving a BRC (British Retail Consortium) certification, it can take an average of six months to complete; however, this can vary greatly depending on several factors listed below. Three months would be the absolute minimum amount of time it could be achieved as three months' worth of documentation is required. An experienced consultant would be able to provide a better understanding of a specific timeline based on your business.
Preparation: if you already have a robust food safety management system set up, this can reduce the amount of preparation needed and speed up the process. Of course, the opposite is true if you have limited food safety systems in place.
Company structure and commitment: large companies with interdepartmental involvement often take longer to ensure that elements of the BRC standards are met, compared to smaller dynamic companies with shorter approval processes. Staff commitment, particularly top management, can dramatically impact the timescale as these are often the ones who allocate resources.
Product complexity: if handling multiple high-risk goods, there will be additional systems to put into place.
Expertise: the level of expertise and experience of your team can greatly influence the speed of the certification process. BRC is a very involved and extensive standard; this is why most companies utilise the knowledge of specialist consultants, such as our team at Complete Food Safety, who can navigate and support you in the process.
Audit Schedule: one area that you have little control over is the availability of the certification bodies and auditors.
Corrective Actions: depending if any non-conformities are identified during your BRC audit, potentially additional work will be needed. Using the expertise of a food safety consultant often heavily reduces the number of non-conformities as the consultant is likely to highlight these prior to the audit.
How much should I budget for BRC?
The cost of obtaining certification depends on several factors, such as the complexity of your operation and the current state of your food safety management systems. The expenses associated with achieving BRC certification can range from a few thousand to tens of thousands of pounds, depending on the factors below:
Consulting costs: unless you have someone experienced in BRC in your team, it is likely that you will need assistance from a consultant. This cost often depends on what level of involvement you wish them to have.
Complete Food Safety key steps in the BRCGS certification process include: 
Gap analysis of existing systems, including full report on key issues
Proposal to achieve certification
Create food safety management system
Site visits to provide training and assist with system implementation
Carry out auditing of systems
Consultant on site on day of BRC audit to assist with answering questions etc
Schedule ongoing auditing to help maintain certification
You are not required to undertake our services for each step however, we always recommend a gap analysis; this offers a clearer idea of how far off achieving a BRC certificate you are and offers more clarity on the level of work needed, your timescale, and cost.
Internal Resources: the time and effort required by your internal team
Fabrication costs: if any non- conformities are highlighted during either your gap analysis or BRC audit, then there may be costs associated with this; for example, improvements to facilities and equipment upgrades.
BRC auditor fees: BRC certification body will charge for their services such as on-site audits, document review, and ongoing surveillance audits. An audit normally costs £1,500- £2,000. In order to stay certified, a recertification audit will need to take place each year.
Can you achieve a BRC certification without help from a third party consultant?
It is not required to use a food safety BRC consultant to achieve certification. If you have a member or members of your organisation with extensive experience in BRC then you may wish to leverage their experience. Many companies undergoing the BRC journey choose to use an experienced consultant due to the complexity and number of standards involved. They often find that the overall efficiency of having a consultant's support and guidance reduces the time it takes to obtain certification, limits unnecessary additional costs such as surveillance audits, and improves their BRC grade.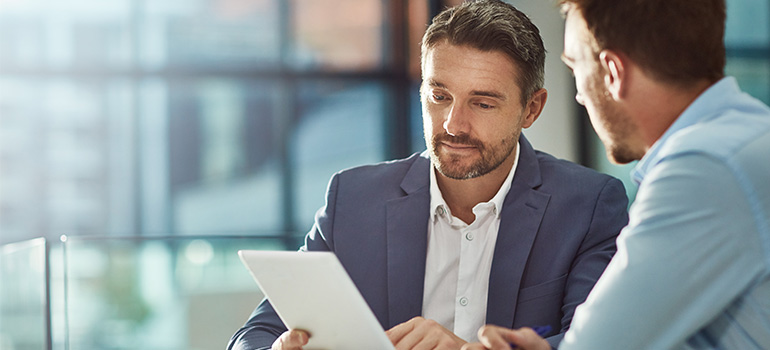 A standard BRC company profile?
Any business working in food manufacturing, storage and distribution of food products, food packaging, or a food agent and broker may choose to work towards a BRC certification. A typical company profile would be a medium or large firm with the budget and resources available that often comes with obtaining certification. We often hear the reason why companies wish to go down the BRC route is because a customer or potential customer has requested that they hold a BRC certification. Opening up new markets and gaining a competitive edge are just some of the commercial benefits of BRC certification.
Are there other certification options?
For some smaller companies who do not intend to expand operations outside the UK, then SALSA could be a good option. SALSA is a UK- focused certification which is often more in line with the budgets and resources of smaller companies. SALSA still requires high food safety standards but is less involved than BRC due to it having less international recognition. SALSA can be a stepping stone to BRC if you last wish to expand overseas, as you will already have many of the food safety systems in place.
What countries accept BRC?
BRC is a Global Standard recognised and accepted in more than 130 countries, the standard is accepted by 70% of the top 10 global retailers, 60% of the top 10 quick-service restaurants, and 50% of the top 25 manufacturers. Some of the key countries where the certification is recognised include:
United Kingdom: the UK is the founding country of BRC therefore, the certification is accepted and recognised by retailers and food businesses across the UK.
Europe: it is recognised by many European countries, including Germany, France, Italy, Spain, Netherlands, and others.
United States: BRC certification is accepted by retailers and suppliers in the United States, however, may not be as prevalent as some other standards such as SQF (Safe Quality Food).
Canada: the certification is recognised by Canadian retailers and food businesses, particularly those with international supply chains or exporting products.
Australia and New Zealand: BRC certification is recognised in these countries, particularly by companies with global supply chains or exporting to BRC-focused markets.
Asia-Pacific: the certification is gaining recognition in various countries across the Asia-Pacific region, including China, Japan, South Korea, India, and others. It is particularly relevant for companies involved in international trade or exporting to BRC-focused markets.
While most countries accept BRC, it is advisable to research if there is a particular company or country in which you wish to target it and confirm the acceptance of BRC before investing in obtaining a certification.
If you would like to explore BRC certification, contact Complete Food Safety for a free telephone consultation with one of our specialist consultants to discuss if BRC is right for your business.