Food Safety for Restaurants, Cafes, Hotels
From individual restaurants, bars, cafes and hotels to large chains, all food businesses should maintain food safety management procedures to accommodate the size and complexity of their operation. Businesses within the hospitality industry and catering sector can protect their staff, customers, and their brand, by implementing effective food safety solutions.
We understand that our clients' main focus is to concentrate on running a successful food business. Food Safety and Health & Safety, whilst important and legally required, can often be seen as a burden due to the complexities, technical jargon and endless paperwork that is so common in off the shelf solutions.
That's why, for over a decade, we have made it our mission to simplify compliance and make it as easy as possible for new emerging businesses as well as successful established brands. It is our belief that achieving compliance for Food Safety and Health & Safety can help businesses continue to grow and expand their operation.
Food Safety Management System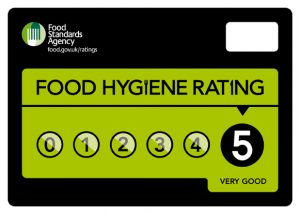 Our goal is to make compliance genuinely simple, to save our clients time and money with solutions that can integrate seamlessly into their current operation. We purposely designed our Food Safety Management System in a format that removes the unnecessary technical jargon and instead uses clear, concise language and engaging graphics to help your team understand their role and responsibilities to prepare food safely. Ideal for a wide range of operations including restaurants, cafes, hotels, pubs, bars and clubs as well as care businesses.

This system is a great foundation to help you achieve the coveted 5-star food hygiene rating and is just one of our many solutions designed to help businesses stay safe whilst keeping things simple.
Assist Hospitality Package
Our Assist Hospitality Package is a tailored solution designed to provide customers with the safety systems they need in order to protect their staff, customers and their business. The tailored package can be made up one or more of the essential elements for safety compliance including:
• Food Safety Management System
• Health & Safety Management System
• Due Diligence Diaries
• Auditing Services
• Assist Software
• AssistMe Support Service
Find out more about our Assist Hospitality Package – the simple safety solution for restaurants, cafes, hotels and other hospitality businesses.
To find out more about our Food Safety Management system and how your business can benefit from it, submit an enquiry below or talk to an expert on 08450 267 745.