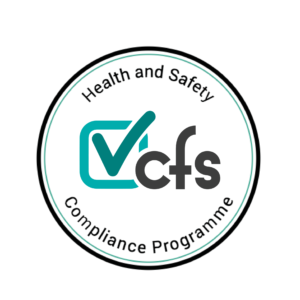 The CFS Complete Compliance programme sets out to remove the hassle and confusion of Health and Safety, and guide clients to compliance. Ideal for small businesses, this Health and Safety programme takes on a pragmatic approach to ensure no unnecessary spend on time or costs.
Health and Safety systems are vital to ensure the safety of your employees and customers, but for many business owners, attempting to navigate legislation can feel like a minefield.
Ideal for Small Businesses
The purpose of the Complete Compliance programme is to remove the hassle of health and safety for growing businesses, allowing management to focus on their day to day duties. It is important to start out on the right track for Health and Safety, and our highly qualified consultants have experience in a wide range of industries to help you do so.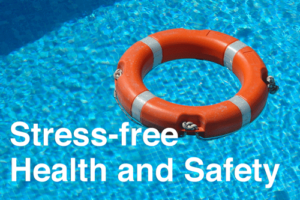 All members of the CFS Health and Safety Complete Compliance programme demonstrate their dedication to safety by taking action to protect all those that can be affected by their business. This programme provides members with ongoing maintenance of safety systems to ensure they provide a safe working environment.
Members of the Health and Safety Compliance Programme receive:
• Telephone consultation with an expert to assess your Health and Safety requirements
• Creation of bespoke Health and Safety Policy template and manuals for your operation
• Site visit to conduct risk assessments and to provide an overview of the system
• Documented Risk Assessments and Safe Working Procedures

• Access to the CFS Online Project Management System

• Unlimited telephone and email support 
• Follow up call within 4 weeks of set up to ensure Health and Safety compliance has been met or is in the right direction
• Quarterly Health Check Call to ensure your business remains legally compliant and highlight any areas in need of improvement
• Annual review – Site visit to conduct an annual review of Policies, and Risk assessments, Full Safety Tour
Health and Safety Testimonials

"We have used CFS to support us with our BRC Storage & Distribution accreditation for several years now. Their approach is always professional but at the same time straight forward and down to earth with an awareness and understanding of what is practical, achievable and compliant for our specific environment. I've always found working with them very easy as they are knowledgeable and informative, as well as being helpful and hands on if something needs to be done.

Having successfully guided and supported us through several audits it was therefore a very easy decision to use CFS for their Health & Safety consultancy services too. Once again, the same approach and ethos is applied which is invaluable to small business such as ours.

I've also used their online shop to buy both equipment and
some e-learning courses.

I couldn't ask for a better service really!"

"We have been using CFS for the past year and have to say that we are very happy with the service that they have provided. CFS have helped us achieve our goal of becoming a BRC Storage and Distribution certificated business.


Great support, simple and effective solutions,
tailored to our needs. Very happy with the service
CFS have provides to us and would highly
recommend."

"We have used CFS for a number of years and find them to be extremely professional whilst also becoming almost like a member of our own staff.

Our business is undoubtedly safer due to the top level of advice and service they provide."

"CFS is an outstanding company, Rob and Matt make my life so much easier regarding BRC. They are always on hand to answer any questions I might have.
Totally professional with a
friendly response."


"Excellent advice and support, would definitely recommend."


"100% recomend these guys, nothing too small or too big a problem its resolved would never look for a replacement company - they have
become part of our team
at CSL."

To find out more about the Health and Safety Complete Compliance Programme, fill in the form below or contact us on 08450 267 745.