Perhaps you have heard of the British Retail Consortium Global Standards (BRCGs) certification and wonder what benefit it could have on your business, or maybe a client or potential client has requested you have a BRC certification. But is it worth the time and monetary investment? This blog will explain who BRC are and what commercial benefits you could expect if you choose to embark on gaining a BRC certification.
BRC is the leading Global Food Safety Initiative (GFSI) scheme, and the most widely accepted by specifiers, brands and retailers. They are well recognised and respected in the world's food and beverage industry. BRC has developed a set of global standards which are seen as a benchmark for food safety, product quality and operational criteria. BRC certification makes it easier and safer to move food goods between countries.
Due to there being many aspects of the food industry, BRC has created focused standards for the following areas: 
BRC standards continue to evolve, with updates being released periodically. These updates ensure that BRC takes into account market and environmental changes to continue to provide a high level of benchmarking standards, keeping the certification well respected and maintaining global recognition.
What commercial benefits can BRC unlock?
Due to BRC certification being a globally recognised food safety and quality management system, it can bring with it many commercial benefits. Although, these may vary depending on your company's target market and individual company circumstances. Below are some benefits that often have a noticeable impact on a company and its growth. We will let you weigh up investment versus opportunity for your unique business. 
Enhanced market access
BRC certification demonstrates a company's commitment to food safety and quality, which can enhance its credibility and reputation in the marketplace. Many retailers and food service providers require suppliers to have BRC certification, making it easier to access new markets and secure contracts.
Competitive advantage
The food industry can be highly competitive. Holding a BRC certification enables a company to stand out from its competitors, showcasing the importance it places on food safety and compliance. BRC often gives customers confidence in the company's products and processes, leading to increased customer trust and loyalty.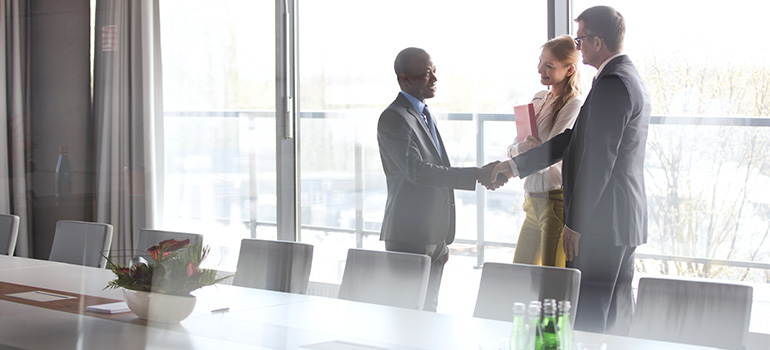 Reduces risk
The BRC standard includes comprehensive risk assessment and control measures, helping companies identify and manage potential risks related to food safety. By implementing these measures, companies can reduce the likelihood of product recalls, legal issues, and reputational damage, leading to cost savings in the long run.
Streamlining the supply chain
To gain and retain a BRC certification companies are expected to implement robust traceability systems. This ensures the ability to track and trace products throughout the supply chain, enhancing transparency and accountability helping in identifying and addressing issues such as product withdrawal or recall correctly. Having a detailed systems in place helps reduce the impact of any food safety incidents, saving time, money and brand reputation as well as enhancing overall supply chain efficiency.
Improve efficiency
BRC certification requires companies to implement effective quality management systems. An independent research study carried out by the University of Birkbeck highlighted that these BRC requirements often save money and increase profitability in the long term by improving internal processes, minimising waste, and improving overall operational efficiency. 
Attract international customers
Being the most widely accepted certification globally, BRC opens-up doors to expand and attract new business contracts with international retailers and suppliers. BRC reassures companies that food safety and quality assurance requirements are being met across various countries, which is even more vital for UK companies in the wake of Brexit.
Consumer confidence
BRC certification assures that the company has implemented stringent food safety measures. Giving peace of mind that the business customer's reputation is protected.
If you wish to discuss BRC certification further, contact us at Complete Food Safety. We have decades of experience working with food companies to help grow their business through improving food safety. We will offer an honest opinion on whether BRC is the right choice for your business.