Has a client asked you to be BRC certified, however, you have no idea what the process entails, how much it will cost, how long it will take and what the commercial benefits to your business are? There are several steps involved in achieving and maintaining BRC certification. Here is an easy to follow step-by-step guide to the BRC certification process.
Step 1: Preparation and Gap Analysis:
A clear understanding of where your business is currently at with food safety and where you need to be to meet BRC standards is a fundamental step. Familiarising yourself with the BRC Global Standard for Food Safety will allow you to conduct a thorough gap analysis and identify how much work you have ahead of you. Once you have identified any systems and policies you are missing to obtain a BRC certification, you can then start to develop a plan of action to address these gaps.
A gap analysis is often a useful step to get a specialist consultant involved, as they will be extremely familiar with the BRC requirements and able to provide you with a full report on areas you need to focus on.
Step 2: Implementation of BRC requirements
Once you have discovered areas where you are not currently meeting BRC standards, it's time to complete any necessary changes to your food safety management system. This may include policy and process changes, improvements to your facilities, creating documentation, and training staff on any new process to ensure they are fully implemented.
Step 3: Internal Audit
After improvements have been made an internal audit should be conducted to reevaluate whether the organisation is ready for a BRC audit. A clear understanding of the standards is important in order to highlight any non-conformites, and if any are identified then corrective action will need to be taken prior to your BRC audit.
This is another area where a specialist consultant may be helpful, given their extensive understanding of the BRC standards.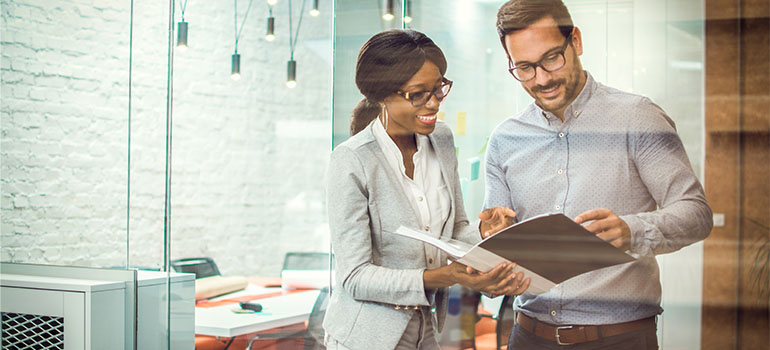 Step 4: Select a BRC Certification Body
When you are confident that the organisation is ready for the BRC certification audit, select a reputable BRC certification body, ensure that they are accredited by the relevant accreditation body; this can be done by using the BRC's directory. Once a certification body has been selected, contact them to schedule your certification audit.
Step 5: Certification Audit
The big day has arrived! The auditor will carry-out an on-site audit to review facilities, equipment, processes, practices, interview staff, review documentation and general observation of the site's operations to ensure compliance with the BRC standards. Any non-conformites are identified and agreed by both parties at the closing meeting of the audit and will be documented in the full report.
Step 6: Corrective Actions
This step will depend on whether any non-conformities have been identified during your audit. It is not uncommon to have a couple of minor non-conformities. No matter the type of non-conformity, a plan should be put into place immediately to rectify them. Depending on the level of non-conformity it will depend on if a follow-up audit is needed to verify that non-conformites have been resolved.
Step 7: Certification Decision
The moment you have been waiting for! The certification body will review the audit report and the effectiveness of your corrective actions. If your organisation meets all BRC requirements and any non-conformities have been addressed, you will be issued a BRC certificate and BRC grade. Although, it doesn't end there.
Step 8: Certification Maintenance
A BRC certification is valid for one year from the date of issue. In most cases, organisations will need to start the process of recertification (step 9) just before your certification expires. However, some organisations may need to undergo surveillance audits; these are smaller-scale audits designed to monitor ongoing compliance. Surveillance audits may be put in place for companies with a history of non-conformities, and companies with a serious non-conformity.
Step 9: Recertification Audit (Renewal)
To stay certified, you will need to go through a renewal process when your certification is due to expire; this involves a recertification audit. You should contact the BRC certification body well in advance to arrange this to ensure the continuation of your certification.
Your recertification audit will be similar to your initial certification audit. You are given an audit window when you achieve certification for the first time. Your next audit must be booked within this window, and is 30 days prior to the initial audit date. The auditor may focus more on areas previously identified as non-conformities or areas of improvement. If corrective actions are identified in the renewal audit, you will be required to address these issues; if they are classed as major or serious you may be given a set deadline to complete the corrective action.
If you successfully pass the certification audit and the auditor is satisfied that corrective actions have been resolved you will be issued a renewed BRC certification and a BRC grade valid for another year.
Does this all feel like a lot to handle internally? Complete Food Safety has decades of experience guiding clients through the BRC process with 100% of our clients achieving a BRC certification, with most achieving an A or AA grade. Contact us today for a free telephone consultation.