A new issue of BRCGS Agents & Brokers was published in October 2021. As usual, there is a period of transition until full implementation is required.
Issue 2 is still currently the valid version of the standard. This issue was published in August 2017, and put a strong emphasis on meeting customer standards, internal auditing and traceability.
(Please note that this standard used to be called BRC Agents and Brokers.)
This article was last updated on: February 2022. Please keep checking this page for the latest updates and insights on the new version of the standard.
Transition Timeline: Getting Ready for the New Issue
Audits for certification against Issue 3 of the BRCGS Agents & Brokers standard will begin in April 2022. Make sure your business is prepared for the upcoming changes by then.
If you have an audit scheduled before the 1st of April, this will be done against Issue 2 of the standard and will be valid for the duration specified on your audit certificate.
BRCGS Agents & Brokers Issue 3: Key Changes & Evolution
BRCGS Standards are continuously reviewed to reflect current best practices and incorporate the latest industry insights and trends.
The A&B Standard has been developed and updated to specify the operational, safety and quality requirements necessary to protect end consumers and fulfil legal obligations.
Did you know? BRCGS Agents & Brokers is a GFSI (Global Food Safety Initiative) recognised standard.
See below a summary of the key changes and updates of BRCGS Agents & Brokers Issue 3:
Ensuring consistency across different BRCGS standards
Reducing and protecting against fraud through robust systems
Product recall, incident, and product withdrawal management
Expansion of service provider and supplier clauses
Expanded requirements for product safety culture
Root cause analysis, preventative and corrective actions
Updates made to additional voluntary module (FSMA)
Issue 3 puts an emphasis on a product safety program that is based on hazard and risk analysis, management commitment and a supporting quality management system.
Senior Management Commitment
Updates in the Senior Management Commitment section cover the culture plan, the use of the BRCGS logo, and the introduction of the term 'authenticity'.
Continuous Improvement
Updates in the Continuous Improvement section cover internal auditing, non-conformances, documentation and root cause analysis.
Contingency Planning
There are a few updates concerning the occurrence of an accident, namely how it is recorded and system testing.
Supplier Management
There are some updates regarding this section of the standard, including the frequency of risk assessments and supplier approval methods. This section is particularly important, so make sure to make the necessary preparations to ensure you get everything right.
If you want to find out more about BRCGS Agents & Brokers Issue 3 or understand how certification can benefit your business, make sure to get in touch.
Need Advice or Help With BRCGS Agents & Brokers Issue 3?
Our experienced BRCGS consultants have a 100% success rate of guiding our clients to certification. From gap analysis to site audits, we can be there for you every step of the way.
As such, whether you're just starting or need help maintaining certification, we can help.
Get in touch today via our Contact page or simply email us: support@cfscompliance.co.uk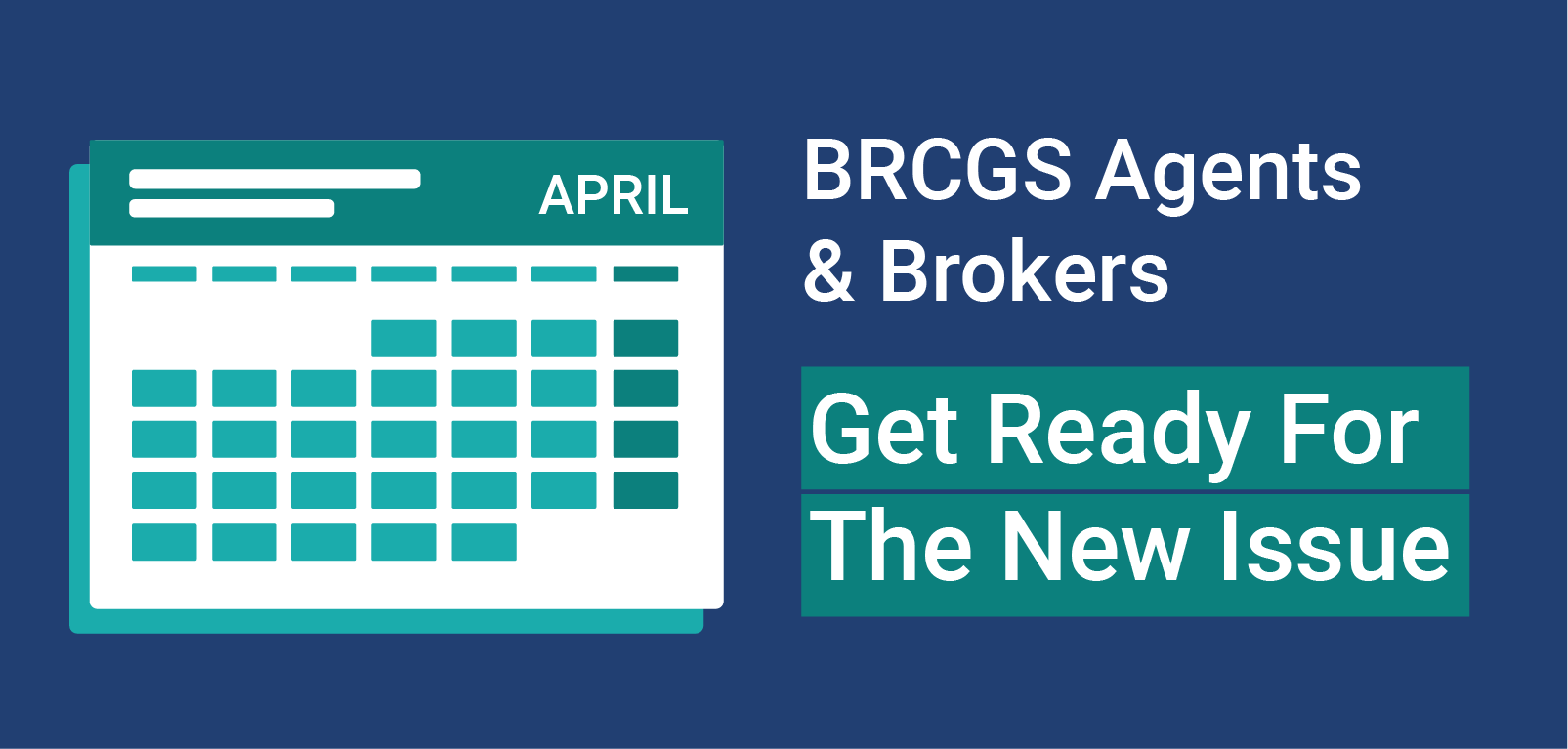 Some of the benefits of an Agents & Brokers certification include:
Widely accepted standards recognised by many retailers, food service organisations, manufacturers, and more
Reduced costs of failure
Help you meet legal requirements
Allows for continuous process improvement
Improves customer confidence in your business
We can also help you achieve other standards including Food Safety, Packaging Materials, and Storage and Distribution.
BRCGS Agents & Brokers: Summary + Next Steps
The first step to getting ready for the new issue is understanding exactly what has changed, and how to implement those changes within your business.
As previously mentioned, key changes to the standard cover senior management commitment, contingency planning, continuous improvement and supplier management, among others.
Issue 3 will "go live" on the 1st April of 2022, so you still have time to prepare.
Did you know? The Agents & Brokers standard was created in 2014 to provide a coherent framework for managing the legality, safety and quality of products for non-manufacturing businesses.
References
Agents & Brokers Certification, Our Standards, Accessed February 2022