Whether you work in the hospitality industry or the food manufacturing sector, you've probably heard of the 4 Cs of food safety. But what exactly are they, and why are they so important?
In the world of food hygiene, there is a lot to consider to ensure that the food you prepare and sell to consumers is safe to eat.
What are the 4Cs of Food Safety?
The 4 Cs are essentially a useful acronym / mnemonic device that highlights the four key areas of food hygiene that can help prevent the most common food safety problems such as foodborne illnesses.
According to the Food Standards Agency, the four Cs are Cleaning, Cooking, Cross Contamination and Chilling.
Those that operate in food businesses such as catering companies, restaurants, hotels and cafes, should familiarise themselves with these four key areas as part of their training.
By following the correct procedures for chilling, cooking, cleaning and cross contamination, you can effectively help prevent issues such as harmful bacterial growth, contamination and food poisoning.
Let's take a look at each of the 4 Cs of food hygiene in more detail:
Cleaning
Cleaning is an essential step in removing dirt, harmful bacteria, grease, allergen residue and other undesirable contaminants, and preventing them from spreading to food.
Poor cleaning practices can lead to a build-up of harmful bacteria and cross contamination. As such, maintaining good cleaning standards allows you to create a safe setting for food preparation and cooking.
The FSA recommends that you regularly clean work surfaces, chopping boards and knives. It also advises you to wash your hands before preparing or cooking food; this should be done using warm water with liquid soap and disposable towels.
Remember: Cleaning should be carried out in two stages – cleaning and disinfecting. Cleaning removes dirt, preparing surfaces to be disinfected. Disinfecting is the process that uses chemicals to kill bacteria.
Did you know? A detergent is a chemical used for general cleaning, while a disinfectant is a chemical that actually kills germs. It's important to use a detergent before using a disinfectant as germs can hide under dirt.
> Cleaning Tips to Ensure Food Safety
We've put together a short list of helpful tips to help you keep on top of cleaning in your kitchen:
Use approved food safe chemicals to clean (they should meet BS EN standards) and follow the manufacturer's instructions, including the specified contact time
Regularly clean and disinfect food-contact surfaces (don't forget fridges and freezers)
Clean as you go to ensure dirt or other contaminants don't build up
Adhere to a cleaning schedule
Ensure waste bins are regularly emptied before they overflow
Ensure staff are properly trained in cleaning best practices
Ideally use a dishwasher and ensure that it is serviced and maintained regularly
Adopt a colour-coding system so you have dedicated cleaning equipment for different areas
Managers should verify that cleaning tasks are being carried out on a daily basis.
Furthermore, cleaning best practices should be documented in your HACCP Plan / Food Safety Management System. Your compliance documentation should also cover the other Cs of food hygiene and outline all the organised procedures and principles that show how you're managing food safety within your business.
Cooking
Cooking is perhaps the most obvious of the 4 Cs of food safety. If food isn't cooked properly, it might not be safe to eat.
You need to follow safe cooking and preparation methods to ensure that harmful bacteria are killed.
Time and temperature controls are key to ensuring that the food you're cooking is safe to eat. Indeed, cooking food at the correct temperature for the right length of time will ensure that harmful bacteria are killed.
According to the FSA, the "standard is to cook food until it has reached a core temperature of 70°C for 2 minutes", but there are other suitable time/temperature combinations.
Make sure to take random temperature readings and record them to demonstrate due diligence and prove your methods are safe.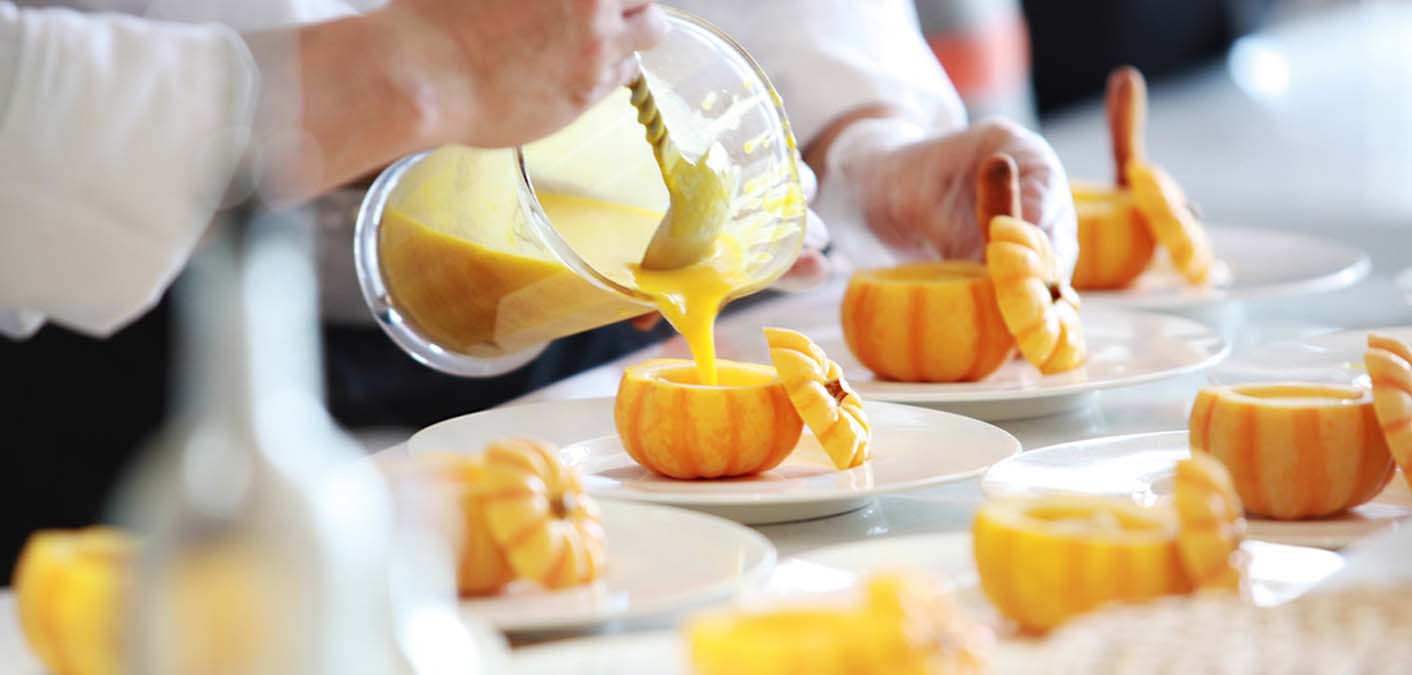 You should pay special attention to cooking meat. Meat should be cooked thoroughly as it can contain harmful bacteria such as salmonella or E.coli, which can cause food poisoning.
When cooking poultry, check that the meat isn't pink or red, and make sure that the juices are clear.
Check out this quick video tutorial on how to cook safely from the Food Standards Agency.
Remember: Reheating means cooking again. You must always reheat food until it is steaming hot all the way through. Reheating = recooking, and you should only do this once.
Cross Contamination
Cross contamination happens when harmful bacteria are unintentionally transferred from one object to another. This could happen if you touch raw meat and proceed to cut vegetables without washing your hands, for instance.
There are several steps you must take to effectively prevent cross contamination in your food establishment.
`Separating ready-to-eat foods from raw foods is critical to stopping bacteria from spreading. This is because raw foods (like meat) contain foodborne pathogens that can easily spread and cause food poisoning.
> Tips on How to Avoid Cross Contamination
Implement a colour-coded system – use different utensils, chopping boards and work surfaces for cooked and uncooked food
Wash food-contact surfaces regularly and thoroughly
Staff should always wash their hands before handling food
Staff should be 'fit for work' at all times
Use new or freshly cleaned & disinfected cloths to wipe work surfaces
Do not wash raw meat or poultry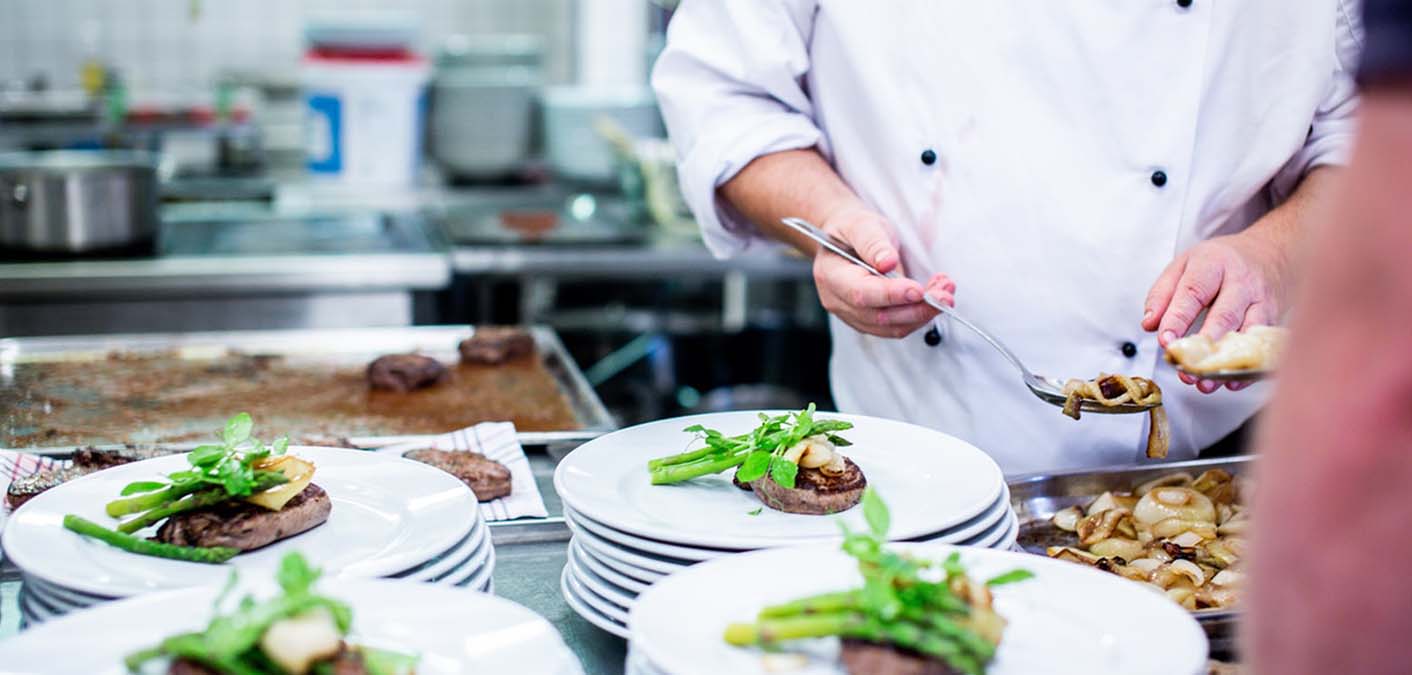 When it comes to cross contamination, it's important to take food allergens into consideration as well. You should have an allergen matrix and an allergen control plan in place, and take all the necessary precautions to ensure you are safely catering to people with allergies.
Chilling
Chilling is one of the four Cs of food safety. It refers to the process of keeping food at refrigerated temperatures to stop harmful bacteria from multiplying.
Foods that must be kept chilled include foods with a 'use by' date, food that has been cooked but will not be served immediately, food that says 'keep refrigerated' on its label, and ready-to-eat foods like sandwiches and desserts.
Keeping foods at chilling temperatures helps keep them fresh and safer for longer periods of time. If you leave raw, ready-to-eat and cooked foods at ambient temperatures, bacteria can multiply quickly, posing a food safety risk.
It's critical that chilled foods are kept at the correct temperature. As such, you need to make sure that your fridge is cold enough to safely store food by using an appropriate thermometer. Your fridge's temperature should be 5°C or below to ensure that food is kept at 8°C or below.
Remember not to put hot food directly into your fridge. You must let food cool first – but do this as quickly as possible.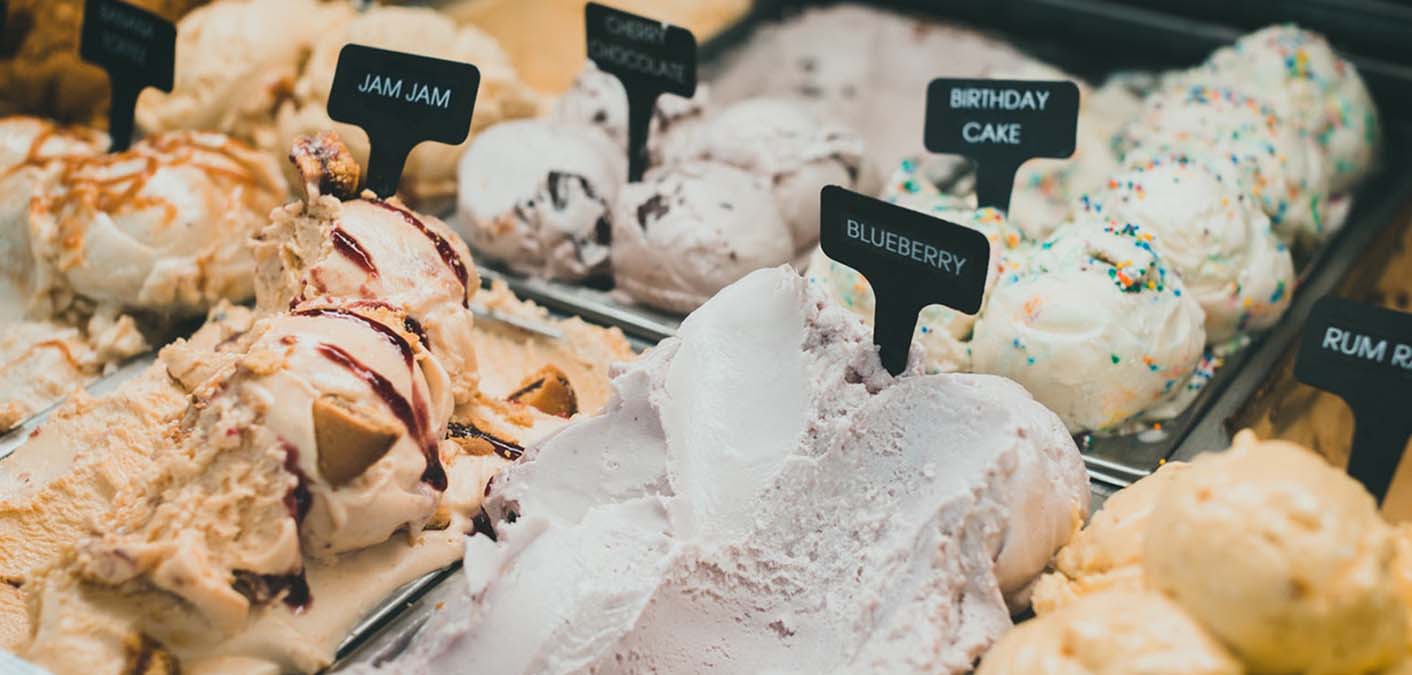 Avoid overfilling your fridge as you need to allow air to circulate to maintain the correct temperature and ensure food safety.
Food Safety Documentation
If you run a food business, it is a legal requirement to have a Food Safety Management System (based on the principles of HACCP) in place.
Your Food Safety Management System should be a "living document" that reflects your current operations and outlines how you're managing food hygiene.
Your FSMS should cover the four Cs of food safety – cleaning, cooking, chilling and cross contamination – as well as other elements such as high-risk techniques, allergen control and supplier approval.
During an EHO inspection, you'll be asked to show your documentation as it presents written evidence of what you're doing to maintain food hygiene within your establishment.
Here at Complete Food Safety, our experienced consultants can create a tailored FSMS that meets legal requirements and helps you achieve a good food hygiene rating. Whether you run a coffee shop, hotel or pub, get in touch with us here to discuss all-things compliance.
4 Cs of Food Safety: References
Below are the reference websites used to write this article about the 4 Cs of food safety. This article was last updated in April 2022.
Food hygiene for your business: Food hygiene requirements for your business; Food Standards Agency; Accessed in April 2022
Chilling: How to chill, freeze and defrost food safely; Food Standards Agency; Accessed in April 2022
Regulation, Standards and Environment: Food Safety; Haringey London Gov; Accessed in April 2022
Cooking safely in your business: How to cook food in your business to kill harmful bacteria and prevent food poisoning; Food Standards Agency; Accessed in April 2022
Avoiding cross-contamination: How to avoid cross-contamination by following simple practices in the preparation and handling of food products; Food Standards Agency; Accessed in April 2022