Unfortunately for those that work outside, the arrival of the summer heat can cause a great deal of discomfort, especially if your job requires substantial protective gear.
The temptation to ditch protective workwear can create significant risk to employees and it is essential that workers continue to wear their necessary PPE.
To maintain productivity, protective workwear can be adapted to increase ventilation whilst maintaining safety compliance.
Top Tips for Managing PPE in the Summer Heat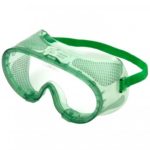 1. Ventilation – lightweight, breathable PPE is available for those working in warmer environments. Ventilated versions of equipment such as hard hats, goggles and gloves can provide a more cooling alternative.
2. Regular Breaks – to prevent overheating, it is really important to encourage regular breaks from work to cool down. Set up cooling stations with shade and plenty of water for workers to cool down.
3. Reflective Clothing – Hi Vis clothing such as polo shirts, gillets, and vests are available in lightweight alternatives. The reflective nature of Hi Vis clothing actually reflects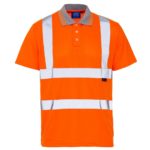 the UV and the heat. Regularly renew Hi Vis clothing to maintain valid CE/EN approval rating.
4. Drink Water – hydration is essential in preventing illness from working in heat. Ensure water is easily available to workers to maintain hydration levels.
5. Promote a Positive Health and Safety Culture – encourage employees to take an awareness of their health and the welfare of others. Early signs of dehydration or ill health can prevent symptoms from developing.
These steps can help to ease the discomfort caused by working in heat, without the risk of removing protective workwear whilst working. The removal of PPE is only acceptable when the user is out of any risk of injury, this can help in speeding up the cooling process.
General Guidance for Purchasing PPE:

• Source good quality products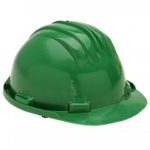 • Consider the fit of the user and provide appropriate sizing
• Educate employees on how to correctly use protective workwear
• CE/EN approved products (Hi Vis only)
• Don't allow exceptions with PPE – 'two minute jobs' still require appropriate PPE
• Regularly review PPE range to maintain efficiency
For further advice on what PPE is appropriate for your business, talk to an expert on 08450 267 745.