Why do we often see Health and Safety as a burden without any reward?
Spring Clean
Accounts – check
End of year returns – check
Business profits and loses reviewed – check
Productivity review – check
Strategies for the year ahead – check
Health and Safety – I think we've got some stuff in place… We'll be fine.
We all want our employees, co-workers, friends and above all, ourselves, to be safe at work and return home to family at the end of the day. As much as health and safety procedures may seem like a burden, they perform an extremely important role.
Regardless of our own legal and moral duties to ensure the safety of those within our business, the presence of good health and safety practices within the workplace can really only be a good thing?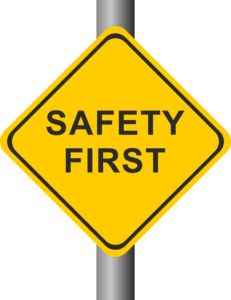 Far too often health and safety within SMEs seems to be one of the first things to get overlooked when reviewing past and future performances. It's important to remember that Health and Safety isn't just a tick in the box exercise. By having good health and safety systems in place, companies not only avoid hefty fines and potential jail sentences for Directors, but these systems can also result in a huge reduction in work absences etc.
Improve Productivity, Increase Profits
When reviewing business productivity, surely one of the first things to assess is how to improve employee performance and reduce injury/sick leave? There is an expense for time spent implementing Health & Safety, but this isn't always a tangible exercise. In most instances, companies are happy to, within reason, invest time and money on a new piece of equipment to improve productivity. This is a fairly simple cost vs profit. In spite of this, loss of production due to injury, illness, lack of staff motivation and costs associated with sick pay etc. is rarely considered.
If I asked a Business Director to run through their end of year figures with me, I am almost certain that most of them would be able to tell me their costs and profits, how much X, Y and Z costs and ways they can save money by using a different supplier etc. But how many would know how much profit/time was lost due to down time in relation to accidents, incidents, and sick leave.
Protect your Employees
Often when reviewing Health and Safety, SME companies stick to reviewing risk assessments annually with little thought as to how things can be improved. Safety equipment and processes are constantly being developed and improved, often increasing productivity and reducing risks to users. By providing better equipment to make the workplace safer and educating employees, companies should se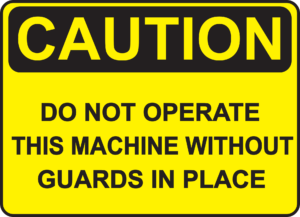 e a direct increase in productivity and, ultimately, profits.
Health and Safety training is improving and doesn't always need to be a 'class room' based activity where employees are removed from money making activities for a number of hours. As an alternative, simple toolbox talks can work very well.
As a Health and Safety consultant, I know first-hand that when Management take an interest in the welfare of their employees; productivity and staff morale is increased. Employees start to look at Health and Safety in a positive light, there is reduction in sick leave and Management have the peace of mind knowing that the HSE won't come knocking on the door to investigate a terrible accident!
If you need any advice or a FREE consultation, talk to an expert on 08450 267 745, or submit an enquiry below.