Passing a BRCGS audit is of paramount importance to our clients in order to retain and attract customers. Discover all there is to know about BRCGS unannounced audits and ways that you can prepare. 
Why did BRCGS introduce unannounced audits?
The Global Food Safety Initiative (GFSI) was founded in 2000. Their purpose is to find collaborative solutions to food safety concerns. For this reason, they introduced benchmarking requirements to ensure comparability between different standards such as IFS, BRCGS, and FSSC 22000. GFSI Benchmark Version 2020 introduced a new requirement for unannounced audits. For this reason, BRCGS introduced mandatory unannounced audits as part of BRCGS Food Safety Issue 8, BRCGS Packaging Materials Issue 6, which both took effect 1st February 2021, and BRCGS Storage & Distribution Issue 4, which came into force 1st May 2021. 
When will an unannounced audit take place?
Businesses working in food safety, packaging materials, or storage and distribution with a BRCGS certification can now expect at least one unannounced audit every three years.
An unannounced audit can happen four months before your audit due date. They will only take place on weekdays within your standard business hours, unless a special arrangement has been made with the site.
Are you worried that an auditor will arrive when you have a customer onsite, or carrying out staff training? The good news is that if you receive annual audits you can block up to 10 days when an audit cannot take place. If your site is audited every six months, you can block up-to five days. Your dates and reasons must be communicated to BRCGS at least four weeks in advance.
How to prepare for an unannounced audit
With the introduction of unannounced audits there is now a need to be audit ready at any time. It doesn't have to be as daunting as it sounds; there are a few small things you can put in place that could have a big impact on audit day.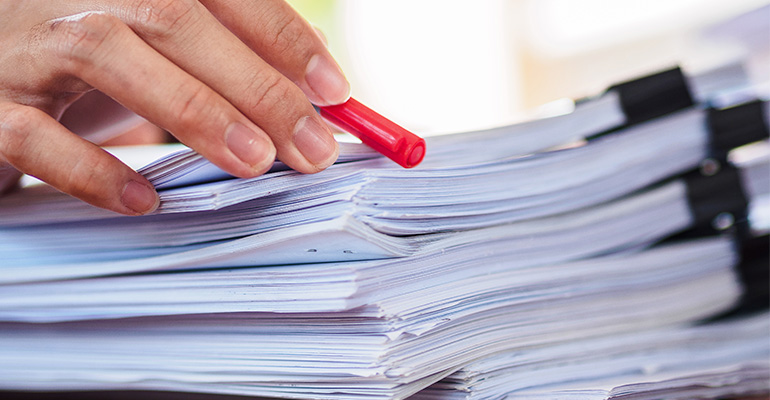 Organise and prepare: you can never be too organised. Knowing that you have everything in order will help reduce stress for the whole team. Don't leave potential compliance issues until just before your audit window; address issues throughout the year.
First impressions count: most auditors will decide your audit grade within the first half an hour. So make sure your first impression is a good one. Take a walk through your site, not forgetting the outside, and look at it with a fresh pair of eyes. Is there clear signage for the auditor to navigate themselves around, is the entrance clean and professional looking? Provide the auditor an administration pack once they arrive, including a health screening form to complete and site layout plan, etc.
Have PPE available: be well stocked with PPE supplies such as overalls and footwear in a range of sizes for the auditor to use.
The right people in place: there will be several team members involved in the audit. Create a clear plan of who is doing what and check all areas are covered; from signing them in at security to walking them through document review to providing lunch. Ensure that you have adequate cover in case a team member is off-site.
Senior point of contact: there should always be a member of senior management available to the auditor, to answer questions or provide confidential documents.
Run through: as soon as your auditor arrives on site, have a team member one step ahead of the auditor running through the site to ensure everything is in order. These people must have the authority to put things right immediately if they pick anything up.
Internal communication: it is vital to get the message out fast that an auditor has arrived to carry out an unannounced audit. How are you going to communicate this? Does everyone involved know what the communication plan is? Do they know what they need to do when notified? Decide with your team who the initial call from security or reception will be to and ensure there is a backup if they are out of the office.
Complete Food Safety has an experienced team of consultants who guide and support clients through obtaining and maintaining BRCGS certification. We offer a variety of services including system updates and gap analysis. To find out more, contact us at the following:
P: 0845 026 7745
E: support@cfscompliance.co.uk