The BRCGS Packaging Materials Standard provides a robust framework for the accreditation of companies that supply packaging to food producers as well for other applications across all levels of the supply chain.
Widely recognised around the world, the BRCGS packaging standard specifies operational, quality and safety criteria that companies must adhere to in order to fulfill legal compliance and ensure consumer protection.
Here at Complete Food Safety, we help businesses achieve a BRCGS Packaging Materials certification by delivering on-going support and practical, tailored advice that accommodates the unique needs of each client. From gap analysis to site visits and audits, we're there every step of the way. 
Over the last few months, we have supported many businesses in achieving a packaging certification and witnessed the benefits they have experienced thanks to it. Here are just a few of our client success stories of 2021:
Flexopack: Polythene Manufacturers, Extruders and Printers
Established in 1978, Flexopack is a leading manufacturer of flexible, high-performance polythene packaging. Continually investing in advanced and modern technologies, Flexopack prides itself on being able to solve any packaging problem. 
Flexopack enlisted our help over twelve years ago to achieve a BRCGS certification. They have just recently passed another audit, successfully retaining their A grade status. This accreditation is a testament to their outstanding product quality and safety, which continues to promote customer confidence and build trust in their supply chain. Well done, Flexopack!
Compliance Labelling Solutions: Label & Tag Manufacturer and Printer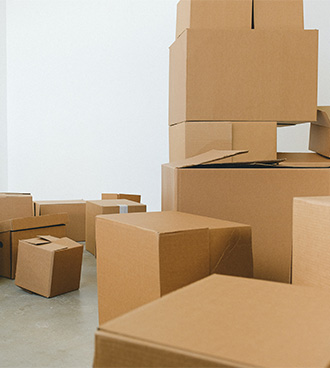 With over 30 years' experience, Compliance Labelling Solutions make millions of tags and labels in their ISO-accredited factory every week. They supply customers across the UK and Europe, including some of the most well-known high street names. 
Compliance Labelling Solutions benefited from our full set-up & implementation services, and successfully retained their A grade status on their second BRCGS audit this year. This result proves that they are following the highest safety standards, acting as an excellent self-promotional tool to boost brand and customer confidence. Congratulations, Compliance Labelling Solutions!
Labelnet: Producers of High-Quality Custom Labels
Labelnet makes high-quality labels that "build brands, differentiate products and communicate messages". One of the UK's leading label manufacturers, Labelnet works with all sorts of industries, from food & drink to cosmetics.
Already a successfully certificated site, Labelnet approached us to assist them in improving their grade. At the beginning of their BRCGS journey with us, Labelnet underwent a full gap analysis, which identified areas of weakness as well as non-conformities, and allowed for improvements to be made to meet the standard's requirements.
The gap analysis assessed their existing paperwork system, personnel requirements, and more – and a full report of key issues was provided following this evaluation.
Labelnet has just recently had its first Packaging Materials audit while benefiting from our consultancy services, and managed to achieve their goal of improving their grade from B to A. This demonstrates their continued commitment and effort to maintain the highest standards of packaging safety and quality. Huge congrats to Labelnet!
Benefits of Obtaining a BRCGS Packaging Materials Certification
Having a BRCGS certification offers a plethora of benefits for your business. 
For many leading retailers, manufacturers and brand owners, a BRCGS certification is an essential part of their supplier-approval process. This means that having a certification can open many doors and create business opportunities.
A BRCGS certification helps ensure that current and prospective clients have confidence in your products and supply chain, effectively demonstrating that you are meeting rigorous standards.
Besides building trust and potentially generating new business, BRCGS can also help reduce waste, recalls and complaints as it fosters a culture of continuous improvement.
Furthermore, the Packaging Materials standard incorporates internationally accepted best practices for manufacturing, aiming to guarantee the standardisation of quality, safety and operational criteria.
BRCGS benefits – a non-exhaustive list:
Used by ​​over 30,000 certificated suppliers in over 130 countries
Globally recognised standards
Help build customer confidence and generate new business
Demonstrate commitment to product safety and quality
Marketing tool for your business (and you'll appear on the BRCGS directory)
Continuous improvement of processes in your supply chain
–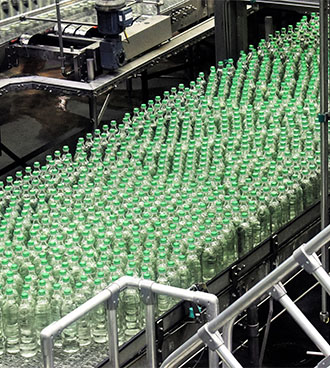 BRCGS Consultancy
BRCGS standards are rigorous and can often seem time consuming and daunting to achieve. This is why it's useful to enlist the help of specialists, who can transform more complex terminology into language that is easy to understand and apply, and who can provide expert guidance throughout the whole process.
At Complete Food Safety, we're dedicated to establishing long-term relationships with our clients that truly add value to their business. We keep things simple, aiming to empower teams by providing them with the necessary knowledge and tools to achieve their goals. We're proud to say that 90% of our clients have been acquired through referral of other (happy) clients, which reflects our commitment to providing high-quality service with a professional yet friendly approach.
Looking to achieve a BRCGS accreditation? Get in touch with our expert consultants today and schedule a free, no-obligation phone call. Whether it's a Food Safety, Packaging Materials, Storage & Distribution or Agents & Brokers certification that you're after, we can help.