As announced in 2021, BRCGS will be introducing a new issue of the Food Safety Standard.
Revision is still underway, and an initial draft document has been released. Please keep checking this page for the latest updates and news on the standard as we are continuously reviewing it to ensure it's kept up to date.
Last updated: January 2022.
Issue 8 is currently the valid version of the standard. This issue was published in 2018 and put a strong emphasis on a HACCP-based food safety program and on management commitment. There was also a development of food fraud prevention and quality management system support.
Please note that BRCGS used to be called BRC.
Transition Timeline for Issue 9 of the Food Safety Standard
The new version – BRCGS Food Safety Issue 9 – will be published in August 2022.
As usual, there will be a transition period between publication and full implementation requirements. As such, certification against the new issue of the Food Safety Standard will begin in February 2023.
It's important for businesses to allow enough time to thoroughly review and understand the new standard so that changes can be implemented to meet the updated requirements and maintain their BRCGS grades.
What are the Key Changes in the New Issue?
You can access the complete initial draft of the new issue on the BRGCS website here.
As the revision process is still underway, we cannot highlight which definitive/final changes will be made. However, here are some of the fundamental areas which should be impacted by extended and modified requirements:
Culture, senior management commitment & continual improvement
HACCP – food safety plan
Internal audits
Management of suppliers of packaging and raw materials
The new review of the Standard has taken into account feedback and comments from regulators, food manufacturers, independent technical specialists, certification bodies, and more.
We will update this section to reflect any changes as the revision process progresses.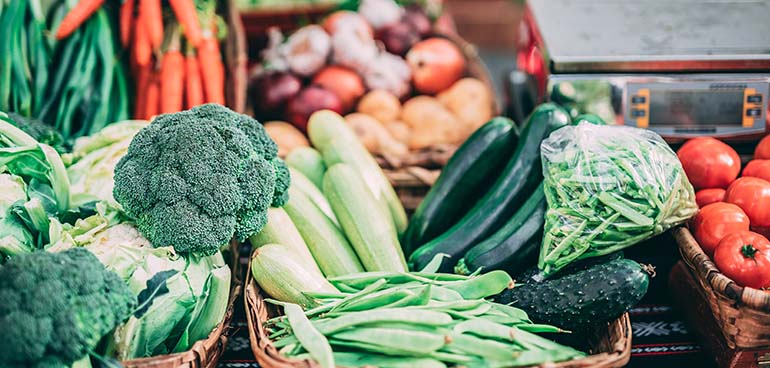 The Evolution of BRCGS Standards
BRC Global Standards was first set up in 1996 at the UK Trade Association with the goal of defining a common approach to supplier auditing and reducing audit duplication.
The first issue of BRC Food Safety Standards was published back in 1998, followed by other widely recognised standards such as Packaging Materials and Storage and Distribution.
BRCGS' mission is to "improve brand confidence through [their] rigorous supply chain assurance services".
BRCGS standards are continuously reviewed to ensure that they incorporate the most recent trends, insights and experiences from the industry. They also evolve to meet new regulatory requirements and ever-changing customer demands.
Did you know? The Food Safety Standard is used by 30,000 sites in 130 countries. What's more, it is accepted by 70% of the top 10 global retailers.
Looking to Achieve or Maintain a BRCGS Certification?
Having a BRCGS Food Safety Standard certification has many benefits for your business. Globally recognised, this standard is often a third-party requirement for supplier approval.
The Food Safety Standard is ideal for food manufacturers, packers for retail, and raw material and ingredient suppliers.
Businesses with a BRCGS certification demonstrate to existing and prospective clients that they're upholding the highest standards of food safety within their operations. This gives them a competitive edge and opens doors for new business opportunities. It also helps protect your brand reputation.
Watch the video below for a quick summary of the benefits of attaining a certification:
If you're looking to achieve or maintain certification, we can help.
We've got a team of qualified BRCGS Food Safety Consultants with a 100% success rate of guiding clients to certification. Whether you're unsure where to start, or are interested in the implementation of systems, don't hesitate to contact us.
Food Safety Issue 9 – What Are the Next Steps?
Effective preparation is critical to ensure you maintain / improve your grades following the introduction of a new issue.
Keep checking this page for the latest updates on BRCGS Food Safety Issue 9.
Key dates to remember:
Issue 9 publication: August 2022
Issue 9 goes live: February 2023
Here at Complete Food Safety, we aim to empower busy teams with the tools and knowledge they need to achieve their goals. We provide practical, tailored advice throughout the whole process and are dedicated to establishing long-term client relationships that add value to your business. Email us: support@cfscompliance.co.uk