Why go Organic?
Ethical food is a growing market, a recent report showed that the UK's organic market is now worth nearly £2 billion. Consumers are becoming increasingly conscious of the origins of the food they consume and look to purchase ethical alternatives such as organic foods.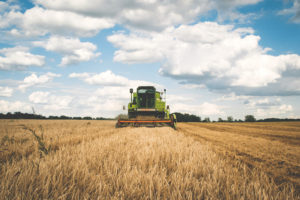 Organic certification demonstrates that food manufacturers have met a strict set of standards that define the process for producing organic food. All organic farms and food companies are inspected at least once a year and the standards for organic food are laid down in European law.
The process of producing organically produced goods involves fewer pesticides, no artificial colours or preservatives, no routine use of antibiotics, GM free and a higher standard of animal welfare.
For wholesalers and primary processors, organic certification looks to ensure that the chain of custody hasn't been broken and products can maintain their status as organic.
With a wide range of standards for different industries, certification covers all aspects of organic food manufacturing, production storage and sales.
Want to be a part of the growing organic industry? Free consultation on 08450 267 745.
CFS Route to Organic Certification
Our highly qualified consultants are available across the UK to assist clients with food safety certification. Certification can be awarded from a number of different certification bodies through different schemes. We have previously helped clients reach organic certification through schemes such as the Organic Food Federation and the Soil Association.
For information on how your business can achieve Organic Certification, submit an enquiry below or contact us on 08450 267 745.