Whether you manage a Japanese restaurant or a sushi takeaway, you'll need to have an appropriate food safety management system in place.
This should include your HACCP plan, covering in detail all the necessary procedures and steps you need to take to ensure food hygiene within your establishment.
Raw Fish Safety: Sushi is a High-Risk Food That Requires Extra Care
All food businesses in the UK must have a food safety management system in place that is based on the principles of HACCP (Hazard Analysis and Critical Control Point).
If you prepare sushi and/or sashimi in your food establishment, you'll need a HACCP plan that specifically covers this high-risk food.
What is sushi? Sushi is a dish that usually includes vinegar-flavoured rice and some type of raw fish or seafood. Sushi can be made with cooked fish as well, and other ingredients such as vegetables.
What is sashimi? Sashimi usually consists of fish, molluscs, or other seafood products which are meant to be eaten in their raw state.
Foods made with raw fish require higher standards of hygiene and must be carefully handled and prepared. Indeed, raw fish products may contain bacteria such as salmonella or listeria, which can cause food poisoning.
High-risk foods (like sashimi, cooked chicken or cooked rice) can be defined as "any ready-to-eat food that will support the growth of pathogenic bacteria easily and does not require any further heat treatment or cooking". It is more likely for these types of foods to be implicated in food-poisoning incidents. In contrast, low-risk foods such as biscuits or preserved fish are ambient-stable and unlikely to be implicated in such incidents.
Remember: food can be contaminated with harmful bacteria and yet look perfectly normal. This is why it's so critical to have effective food safety controls in place.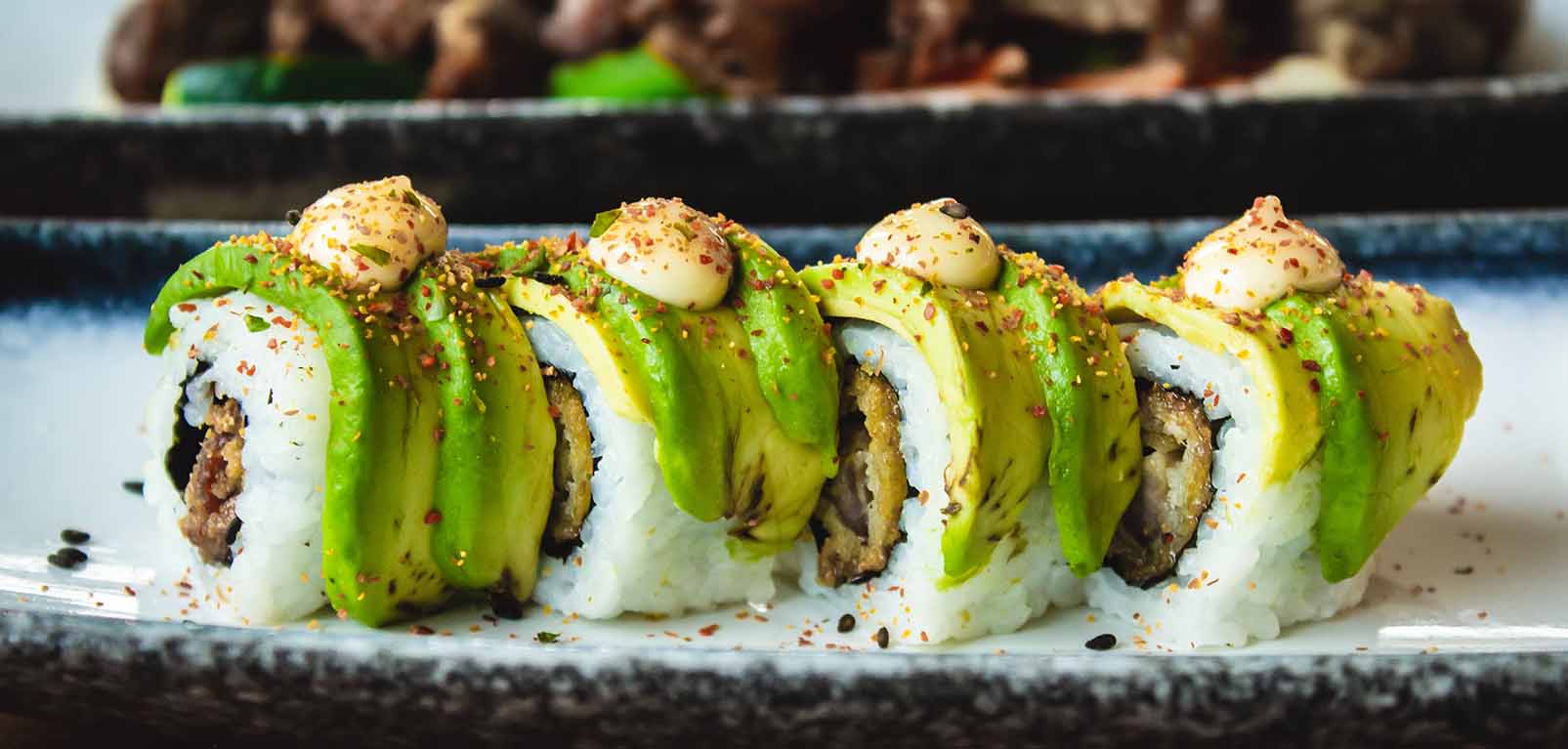 Create a Detailed, Tailored HACCP Plan for Sushi
There are specific legal requirements that concern the "control of parasites in fish where the fish is to be consumed raw" (Brighton & Hove City Council). All these controls must be clearly described in your food safety documents.
Food hygiene controls include buying ingredients from trustworthy suppliers and utilising a colour-coded system to avoid cross-contamination, among others. For instance, you should use a separate colour-coded chopping board to prepare sushi or sashimi.
It is a legal requirement for raw fish to be frozen so that "it reaches at least -20ºC for not less than 24 hours or -35ºC for not less than 15 hours" (Brighton & Hove City Council). This is to kill any tapeworm larvae that may be present in raw fish. For more information on how to freeze fish or fishery products, check out the Food Standard's Agency advice page here.
Did you know? Different types of raw fish used in sushi can pose different risks. For instance, raw tuna presents a high risk of Scombrotoxic fish poisoning. This is due to excessive histamines caused by temperature abuse.
Your HACCP plan must be specifically tailored to the needs of your business. If you sell sushi or sashimi, you'll need a customised HACCP plan for your sushi restaurant.
Your plan should cover safety points and procedures such as:
Delivery
Storage
Cooking
Temperature monitoring
Chilling
Preparation
Cross-contamination
Food allergies
Etc
Enlisting the help of food safety consultants to create your compliance documentation can be very helpful. Here at Complete Food Safety, we've got a team of industry experts with decades of experience helping sushi businesses achieve compliance and improve their food hygiene rating.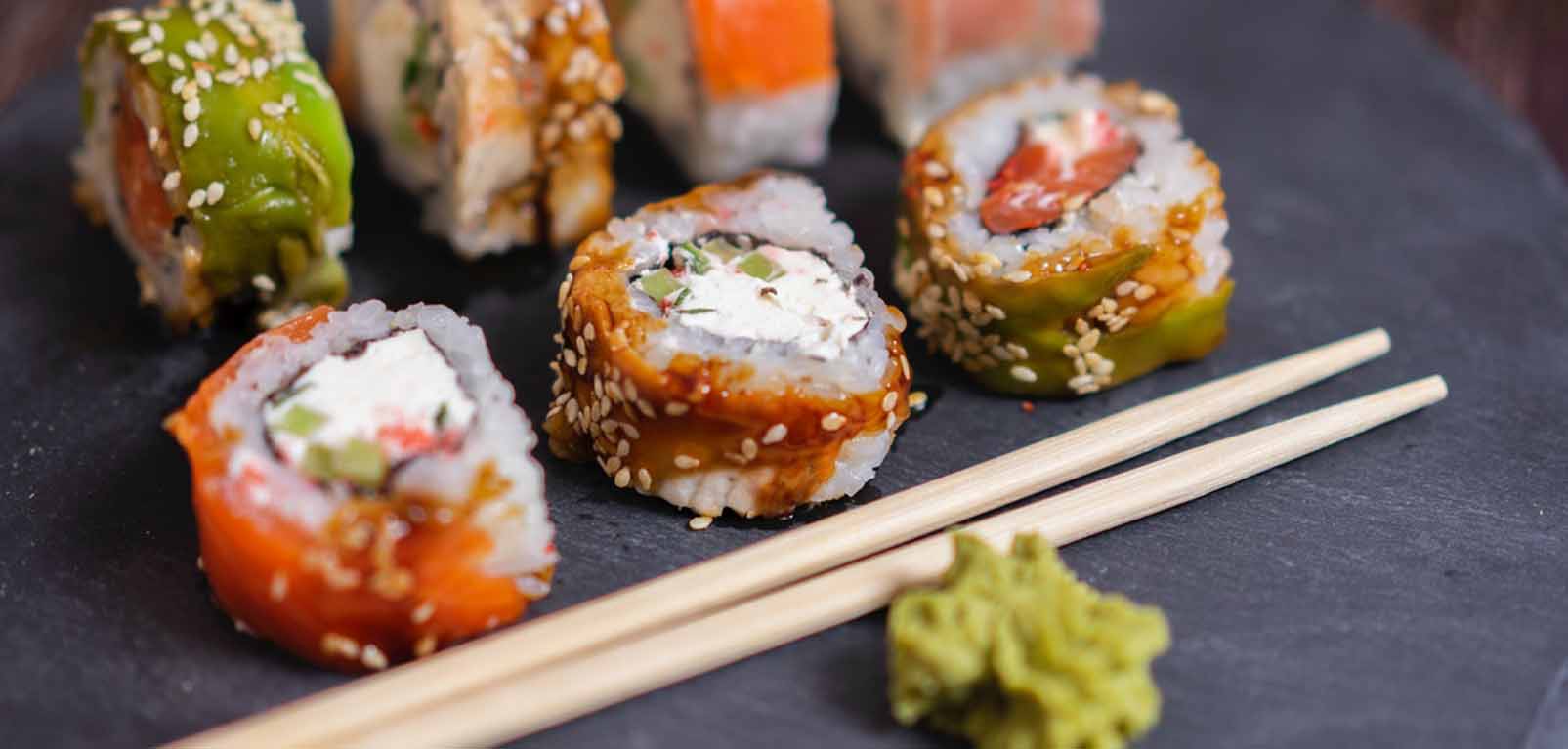 What About Sushi Rice?
Food safety procedures and best practices for sushi rice must also be included in your HACCP plan for sushi.
Sushi rice is usually short-grained and prepared with vinegar after cooking, so it is acidified. It is often also mixed with sugar and/or salt.
Traditionally held at ambient/room temperature, sushi rice may support bacterial growth if not properly acidified. You must ensure proper acidification of the rice to ensure it is safe to eat.
Make sure that you check and record the pH of the rice as this must be low enough (4.5pH or below) to prevent the growth of bacteria.
Restaurants & Food Establishments: Become HACCP Compliant
You must have a food safety management system in place and follow all its best practice guidelines. This is to ensure that the sushi, sashimi and sushi rice you are selling to consumers is safe to eat.
If you're looking to create a HACCP plan for a sushi restaurant, you've come to the right place. We create tailored, concise documents that fit your operations and empower your team to produce safe food.
Got any questions about HACCP plans for sushi in the UK? Or how you can reach a good food hygiene rating on your next EHO inspection? Then get in touch with us here.
References
A Good Practice Guide: Safe Production of Sushi, Sashimi and Other Raw Fish Products; Brighton & Hove City Council, Accessed April 2022
High and low risk foods, Warwick Health Services, The University of Warwick, Accessed April 2022
Freezing fish and fishery products; Food Standards Agency, Accessed April 2022